The 4.8 L and 5.3 L are two top quality small block engines from General Motors.
We will do a comprehensive review of the two engines, 4.8 vs 5.3. The 4.8 and 5.3 were designed to take the place of truck engines 305 and 350.
The 4.8 L and 5.3 L look-alike in several ways, such as their engine blockheads and architecture.
However, there are other unique features and characteristics which will be discussed further in this review. Read along!
What is 4.8 and 5.3?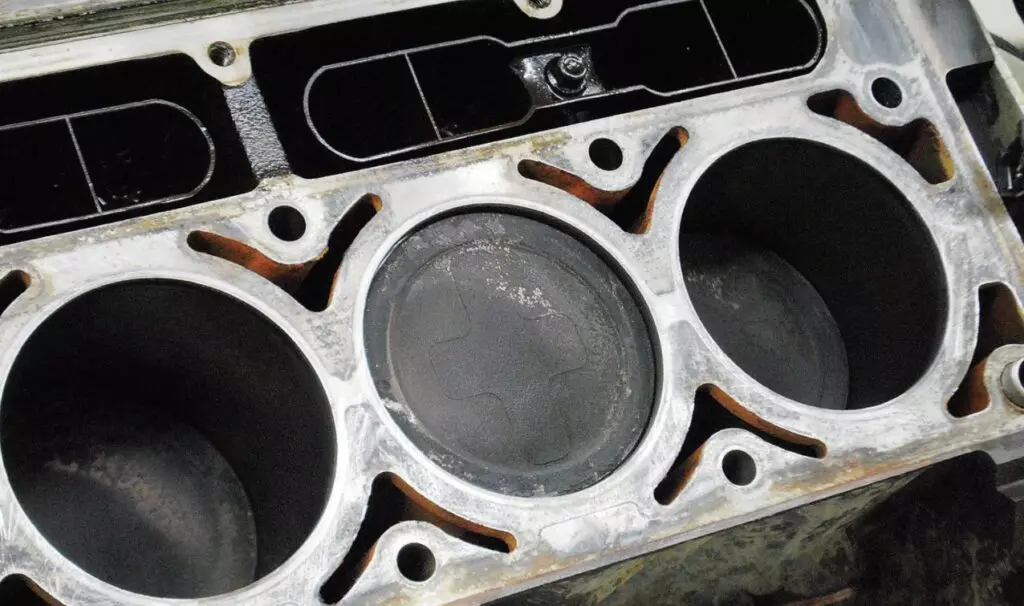 The 4.8L is the smallest among V8 engines designed by General Motors (GM). The 4.8 series comes in two engines: LR4 V8 and LY2 V8; the former is used in SUVs and pickup trucks, while the latter is used in passenger vans and full-size cargo.
The 5.3Lis an advanced version of the V-8 engine with high efficiency, power, and torque balance. It has a powerful engine that delivers great refinement along with great strength.
Which vehicle has a 4.8L engine?
Some of the vehicles using 4.8L engines include pickup trucks, passenger vans, SUVs, and full-size cargo.
Which vehicle has a 5.3L engine?
Presently, some of the vehicles using the 5.3L engine include GMC Savana vans and Chevrolet Express.
4.8 vs. 5.3, which one is most reliable?
When it comes to reliability, the 4.8 stands out as a more reliable engine due to its lack of AFM Though, if you desire an engine with better mileage and towing capacity, you should probably choose the 5.3 as it's great for towing.
4.8 vs 5.3: The Basic Differences
Many automobile users may have difficulty identifying the 4.8L and 5.3L due to the similarities between their blocks.
However, there are noticeable similarities, which we will highlight below.
The stroke in 4.8L is 83mm, while 5.3L uses 92mm.
There is a flat-top piston in 4.8L and a dished piston in 5.3L.
The connecting rod for 4.8L has an extended length with an extra boss on its thrust face, while the 5.3L has a shorter length with no extra boss.
The pin area of 4.8L pistons is marked with pink ink, while that of 5.3L is green.
The casting number in 4.8L is 12553482, while 5.3L has 12552216.
Features of 4.8L engine
Power output ranges between 270 – 295 HP and torque between 285 – 305 lb./ft.
A polymer-coated piston enhances durability, prevents engine wear, and ensures a quieter operation.
E85 Flex-Fuel capacity which features a clean-burning area where alternate fuel is produced.
Throttle Control is electronic, which is reliable and delivers excellent throttle response, unlike mechanical connection.
58X ignition system ensures greater precision with regards to ignition timing adjustments, thereby enhancing performance and economy.
Problems of 4.8L engine
The 4.8L engine has its shortcomings like other mechanical units. We will discuss some of the problems experienced by users of the 4.8L engine.
Power Hesitation
Some users have noticed that when the engine's ignition is turned on, there is an initial hesitation in powering it. It makes a sound that appears like there is no power till it gets to 1800 RPMs.
However, once it attains 1800 rpm's, you won't have any hitch. In order to solve this, it is imperative to keep a healthy battery life.
Remember that your 4.8 engine gets its energy from the battery, so it needs proper monitoring. If you notice any issue, talk with your technician as soon as you can.
Grinding Noises
Some users have reported the case of grinding noise coming from the bearing and hub. It may also appear like brake pads, and another metal is crushing together.
Don't ignore this sound or any other unusual thing you notice about your brakes. Once you observe any of these, get your car to a repair shop to fix it as it could be a sign of a bigger problem.
A leak in Axle Seal
Axle leak is one of the major complaints about this engine. Users have raised leaks at both sides of the axle, which could cause a big mess.
Besides checking for leaks, you should also do frequent adjustments and alignment to keep your engine in top shape.
If you feel that your vehicle's movement is not smooth enough, you may need to examine the tires and align them for optimal performance.
Oil Pressure Gauge Issue
There could be rapid and unstable movement of the oil pressure gauge, especially during isolation. Ensure you check this regularly to fix this while you should also check the hoses for splits, cracks, and other forms of damage.
Water Pump Failure
A vital aspect of an engine cooling system is the water pumps. It plays a key role in ensuring that the engine stays cool always as it lowers the temperature.
The heat has a way of making an engine to deteriorate if not checked, which is why your engine needs to stay cool always.
Therefore, water pump failure could be catastrophic for your engine if not nip in the bud as soon as it is noticed.
Although, water pump issues are not commonplace in 4.8 engines, especially for low-mileage engines.
However, as most 4.8 engines are used as high mileage, the problem starts getting more pronounced. Once the 150,000-mile mark is crossed, water failure may set in gradually.
There are several reasons for water pump failure, such as a defective pump bearing, bad gasket, bad internal impeller, and so on.
However, all these reasons show the same sign, which is water pump failure. Once you notice this, visit a store to replace it as you could fix it yourself or employ a technician's service.
Benefits of 4.8L engine
4.8L engines are ideal for those seeking a low maintenance engine that will offer them great value for their money.
It is very reliable and has a high-efficiency rating. Its maintenance schedule is low also as it would not require much maintenance other than to change the oil for its first 100,000 miles.
The 4.8l engine has a high-reliability rating, which makes it an ideal small block engine.
Cost
The 4.8L engine offers you great value for your money as you could get this engine for less than $1000. So, you purchase a high performing engine without breaking the bank.
5.3 vs 4.8- Features & Problems
Features of 5.3L Engine
Heavy-duty timing chain designed to provide a quiet operation.
Exceptional high-rpm airflow from the intake ports shaped like a cathedral.
Adjustable valve timing enhances engine performance for desired demands and conditions.
E85 Flex-Fuel capacity which features a clean-burning area where alternate fuel is produced.
Active Fuel Management to improve fuel economy by about 6 percent.
Problems of 5.3L Engine
The engine gets noisy and misfires
Some users have noticed frequent misfires with the 5.3L engine. The cause of these misfires has been attributed to several types of Active Fuel Management (AFM) Lifter.
AFM is a general engine feature that may pose some fatal issues. Early-onset of AFM could lead to low compression issues.
Engine Sludge
Engine sludge is another problem associated with the 5.3 engine. This occurs when there is a mixture of oil, air, and carbon dust. Engine sludges will cause the engine to start malfunctioning.
To safeguard your engine from malfunctioning, you should maintain top-notch oil monitoring and management.
Malfunctioning Sensors
The faulty sensor is a common problem with the 5.3 engine, which could be frustrating to automobile users.
Excessive Oil Consumption
Most 5.3 engines consume oil excessively, resulting from frictional loss leading to an increase in oil consumption.
Issues with spark plug and accumulation of Carbon
Most 5.3L engines are prone to faulty spark plugs. Also, carbon may accumulate on the piston ring's holes when the PCV valve releases excessive oil spray.
Gasket and Intake Manifold Failure
The 5.3L intake manifold is made of plastic with a poor design, thereby prone to breaking, cracking, or splitting. This could be caused by wear and tear due to excess heat.
Also, poorly designed stock gaskets can deteriorate and cause an air leak. Both issues could cause power loss, noise and stuttering of the engine, and other related issues.
Benefits of 5.3L Engine
The 5.3L engine provides enough power for any task as it boasts 355 HP at 5,600 rpm and could reach about 383 lb. ft of torque at 4,100 rpm.
Its towing capacity is at 11,100lb, which is impressive as it provides the requisite durability, strength, and confidence to take on any task.
The 5.3L comes with an Active Fuel Management™ and an advanced timing system that ensures only the cylinders you need to deliver your desired power. It has one of the best fuel economies among other small-block V-8 engines.
Cost
The cost of a 5.3L varies, but you should get a good product within the price range of $2000. It comes at a higher price than that of 4.8L.
FAQ's of Chevy 4.8 vs 5.3 Engine
How long will a 4.8L engine last?
The Chevy 4.8 engine has excellent performance as a workhorse engine. A well-maintained 4.8L engine will work for at least 300,000 miles.
The length of use depends on the quality of care you give to your engine. Pay attention to your engine needs and complaints so you can keep it in top shape for an extended period.
4.8 vs. 5.3 how to tell the difference
Most drivers find it difficult to distinguish between 4.8 and 5.3 as they possess lots of similarities. One of the ways to spot the difference is by checking the piston top.
Also, the 4.8L piston top is flat while that of 5.3 is dished. Some other differences are highlighted in this review article.
Are 4.8L and 5.3L rods the same?
The difference between the 4.8 and 5.3 engines can be found on the inside because the outside looks similar. The 4.8L is designed with an 83mm stroke, while that 5.3L comes with 92mm.
The casing casting number of the crankshaft and connecting-rod is one of the best ways to both engines.
If the casting numbers of your crankshaft and that of the rods end with 216 and 143, respectively, then your engine is a 5.3.
Similarly, if the casting numbers of your crankshaft and that of the rods end with 482 and 121, respectively, then your engine is a 4.8.
What is 4.8L towing capacity?
The towing capacity of a 4.8L engine is 7,000 lb, and it depends on the configuration and options available.
Is the 4.8L a good engine?
The 4.8L has the same engine as that of 5.3L except for minor modifications that distinguish both, such as less stroke and displacement.
Similar problems are noticed in both engines, but as regards reliability rating, the 4.8L edges out 5.3L primarily because it lacks AFM.
The AFM is identified as a major source of most engines' problem, and it is present in the 5.3.
How long will a 5.3L engine last?
The 5.3L engine has an extended lifespan designed to provide quality service over a long period. Averagely, the 5.3L engine should last between 200,000 to 300,000 miles.
However, you should ensure your engine is receiving regular care and attention. Ensure proper servicing and maintenance of your engine part to enjoy it over an extended period.
What is the size of a 5.3 engine?
The 5.3 L engine's bore dimension is 96.01mm (3.78 inches), while that of the stroke is 92mm with a 5328cc displacement.
What is the size of a 4.8 engine?
There are many similarities between the 4.8 and 5.3 engines, such as the bore size, which is 3.78 inches. The stroke length is a major difference, and it also results in the difference in displacement between the two engines.
Do 4.8 and 5.3 have the same cranks?
The rods and cranks are the two distinguishing factors between 4.8 vs. 5.3. The models of 5.3L are designed with flat top pistons like the 4.8L.
How can I more power from my 4.8L?
You can try several methods to boost your engine power, such as custom tune, installing shorter gears, and torque converter.
Verdict
The 4.8L and 5.3L are high performing engines with lots of similarities. Choosing the best among both engines is a close call.
However, overall the 4.8L came out on top marginally due to its higher reliability rating and lesser engine problem.
That doesn't mean that the 5.3L is not also a good engine; it depends on the features you choose as your yardstick.